PARTICOLO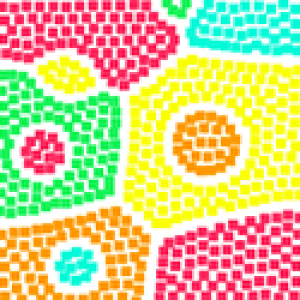 PARTICOLO is a thoughtful game that is completely free to play. This is a very interesting color mixing game. On the screen there will be cubes with different colors, maybe they are separate from each other, maybe they are in each other. You need to change the color of one of the shapes so that the entire screen has only one solid color.
You need to be careful to make at least the number of changes to the cube. If you do, you will have enough points to pass that level.
Wish you happy gaming!
How to play
You use the left mouse button to click on the color you want to select, then you click on the shape you want to change that color.