Jelly Escape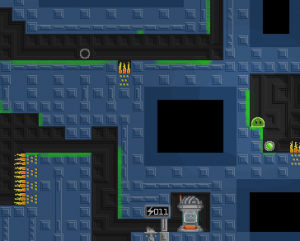 Many games are born for entertainment purposes. The games are very simple but easy to add. Jelly Escape is one of those addictive games. The game takes the idea of a creature running away to find freedom.
You play that creature. Try to find a way out for yourself. On the way, you need to recharge and recharge as much as possible.
There are dangers such as fire on the path to freedom that you should avoid. If not, that fire will burn you dead.
How to play
You use arrows such as left, right, up and down to control the direction of the creature.