Mini Putt Gem Forest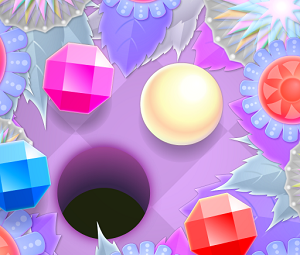 Mini Putt Gem Forest is one of the html5 games with many levels. The higher the level, the higher the difficulty. Your mission in this game is to harvest as many diamonds as possible. But you will get more points if you use the fewest hits and still get all the diamonds in each level.
You need to hit the target but stay away from the lake as it can cost you points. Mini Putt Gem Forest game requires you to think a little to get the most diamonds. At the same time this game also requires you to have skills to aim for the marbles to go with a moderate speed.
How to play Mini Putt Gem Forest game
You use the left mouse button to control the direction and speed of the marbles.