Rollin Candy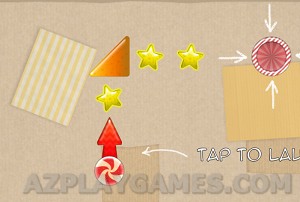 Rollin Candy is a thinking game. You have 1 wheel. Your task is to move the wheel to the candy round. When the wheel matches the candy, you have completed the level.
On the way to the candy, there will be 3 stars. You control the wheel to roll through as many stars as possible. To gain more points, you need logical thinking and the direction of the blocks to navigate the wheel.
The higher the level, the higher the difficulty level of the game and there will be more obstacles, preventing your wheel from reaching the finish.
Think creatively to win this game. Wish you have fun!
How to play
You use the left mouse button to adjust the cube so that the wheel is in the correct trajectory you want.