Jellyfish Rescue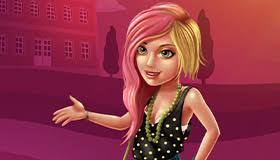 When I was playing Jellyfish Rescue, I thought of the chicken shooting game. In the Jellyfish Rescue game, you play as a mermaid. There are animals in the ocean that want to swim up and invade the mermaid's habitat. You drop the balls down, the animals will turn into a different shape on the tank wall.
To win the game you need to destroy as many creatures as possible.
How to play
You use the mouse to play the game.