Dodgeball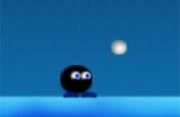 Dodgeball is a challenging game that is quite interesting for you. How long will you live in that dark, enclosed space. Dangerous balls are constantly being sent out to kill you.
Your mission in this game is:
– Dodge the balls that are constantly thrown from the pipes in the wall.
– Survive as long as possible
How to play
Move left and right using left and right arrow
Jump using arrow up
Doublejump using up arrow while in air