Home Game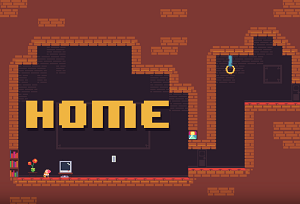 Imagine you are living in an underground house. This is a house with rooms that are far apart, you want to move to the bedroom, you have to go a long way. You have to find a way to get to your bedroom and get a good night's sleep.
On the road there are even thorns, you have to overcome them. There are wire hooks hanging around iron bars. You stick to those hooks to fly high and find a way to jump to the other wall.
This job is not easy, but 1 player games site believes you will do it. Wish you have fun!
How to play
You use ASDW KEY to move in the direction left right and jump
You use the mouse to click on the yellow circle on the ceiling combined with the W key to climbing to the ceiling.