Don't Touch the Hooks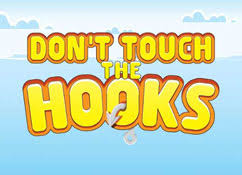 The Don't Touch the Hooks game is set in a fish living in the ocean trying to escape the fishing hook of a fisherman. You play as a fish trying to escape those dangerous traps. Eat as much worms as possible. But remember to stay away from fishing hooks and beware of ferocious octopus. Also, do not get too close to the surface of the sea or you will be swallowed by the birds flying above.
How to play
You use the button on the left of the mouse to control the fish in its direction.
Hopefully with your guidance, the fish will quickly grow and have a peaceful life.